All About Startup
If you're more into business development than anything else, we'd love to become your development partner and helps to register your company as a Proprietorship, Partnership etc. as a Startup company and take care of all things tech - coding, guidance, and consulting.
Advantages
We have a lot of reasons that support the idea of your small business or startup.
Go digital and appear in the top

A good website helps inform about your background, services, and solutions, educate the target audience, keep in touch with the end client and many more

Ease of compliance

The advantage of a Proprietorship is that it requires no additional compliance in most cases. The PAN of the proprietor and proprietorship are one and the same.

Keep in touch with regulars and attract prospects

Even if you're very conservative and rely on a brick-and-mortar business, you must admit that it's lagging far behind online projects in terms of availability. When your physical store is closed during holidays, weekends or due to some technical reasons, your online shop will continue functioning all-around-the-clock.

Inform, showcase, and educate

People use the web for different purposes-searching, entertaining, buying, communicating. However, their most important goal is to satisfy information hunger. That's why it is crucial to organise your website in the way so that it will be both engaging and informative.

Take advantage of digital marketing and save costs

Digital marketing tools let online entrepreneurs promote their websites at fewer costs comparing with the TV commercial, billboards, and ads in newspapers. Even paid Google ads are not so useful now as they were several years ago. According to a recent survey, at least 70% of people dislike mobile ads and use online ad blockers.

Deliver excellent customer service

Among the benefits of a website for a startup, there is one that is very important for early-stage projects. We're talking about superb client support. Certainly, nothing can be compared with the direct assistance provided directly or by phone, but there is a category of clients that prefer online interactions.

Generate trust and build a reputation

When you like something but can't find any records about it on the web, you may stop taking it seriously. For a new startup or small business, it's essential to create brand awareness and generate a solid reputation. A website reflects your business intentions, attitude towards clients, mission, and approach. To gain credibility and trust, it's not enough to have only a corporate page on social networks, it may be a good addition, but that's all.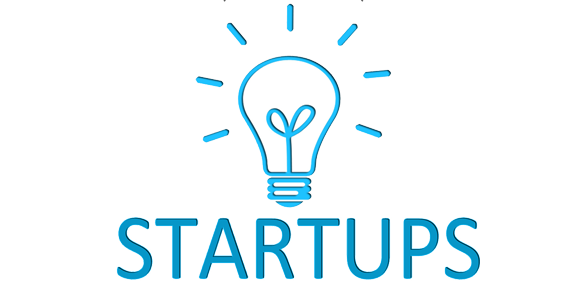 OUR SERVICES
TECHNOLOGY CONSULTING

We can recommend the best technology depending on your project needs. By doing so, we've helped many startups bring their ideas to life. If you don't know what framework to choose, whether a framework is needed at all; if a specific third-party solution is worth integrating with and how to design a database to sustain the projected load

DISCOVERY

When selecting the best team for your startup, you're probably looking for one that will stand by you in the long journey to success. If you can relate to this, then our team of web developers, project managers, designers, and business analysts could be the right fit.

PRODUCT DEVELOPMENT

If you already have a tech team guided by a lead, we'd be happy to jump in, help you polish your product and accelerate the progress. That doesn't mean we'll be taking orders and do as we're told. We'll co-create with you and will always share our ideas and suggestions.